EcoVadis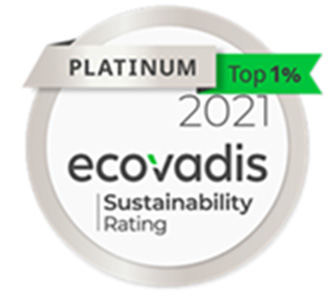 Clariant's sustainability performance is eval­uated regularly by EcoVadis. This widely recognized third-party on-line assessment focuses on four key areas: environment, labor practices, fair business practices, and sustainable procurement. EcoVadis is the partner for evaluation and improvement of supplier sustainability performance selected by Together for Sustainability (TfS), the chemical industry initiative for sustainable supply chain management. Clariant ranks among the top 1 % EcoVadis performers in its sector and across industries. For 2021, Clariant was rated with the EcoVadis Platinum Award.
The reports are also available as PDF, the tables as XLS file.
All downloads
Here you can find the publications from the last years.
Older reports