Global megatrends such as climate change, energy, demographic changes and resource scarcity induced Clariant to launch the »Portfolio Value Program« (PVP) in 2013. With this program, the foundation was laid in the past three years for systematically and continuously improving the sustainability performance of the company together with employees, customers, suppliers, and other stakeholders.
With 36 criteria in the areas of environment, society and economy, products in the Clariant portfolio are analyzed for their strengths and weaknesses in terms of sustainability over the entire life-cycle of the products. The actual sustainability performance of a product and the relative sustainability in comparison with its competitors are both assessed.
The result of this analysis indicates products that already meet the intended sustainability standard set by Clariant or where there is room for improvement, and it shows how the entire product portfolio can be specifically optimized from a sustainability perspective. Through the end of 2015, Clariant has analyzed more than 80% of the portfolio sales under the above criteria. Of these, 76% meet the definition of sustainability set out by Clariant.
EcoTain® for sustainability excellence
Clariant excels products that are best-in-class in sustainability with the company's own EcoTain® label. These products have an excellent sustainability profile and thereby exceed market standards – throughout the entire life-cycle from the raw material, to the production process and use, to recycling or disposal. By the end of 2015, more than 80 products from all business areas were awarded the EcoTain® label.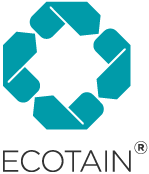 EcoTain® thus makes use of the holistic concept of the Portfolio Value Program, from development to the end use of a product. The goal is high-performance products, which, for example, are made from harmless ingredients or using renewable raw materials wherever possible and reasonable. An efficient production process is another part of the EcoTain® concept. Chemical reactions in production, for example, are to be optimized as part of this approach.
PEOPLE

Safe Use, Transparency and Information

Addressing Megatrends and Societal Needs
PLANET

Environmental Protection

Raw Materials and Sustainable Sourcing
PERFORMANCE

Integrated Sustainable Business

Performance Advantages
At the same time, the benefits of the product during processing, application or use are highlighted to the customer. The product should not only meet the desired function, but also contribute to a performance improvement in the final product, be safe to use, and provide a benefit to society.
Another component of the EcoTain® concept deals with the reuse, recycling or disposal of the product and the resulting impact on the environment and society. With regard to disposal, it is a matter of waste avoidance, and if unavoidable, of environmentally compatible waste recycling. The EcoTain® concept also takes into account the environmental characteristics of a product such as its biodegradability. Safety-related properties of products and their benefits to society are also taken into account.
With the first Sustainability Dialog in 2015, Clariant launched a platform that also promotes direct exchange with customers, suppliers, partners, policy-makers, and the media. Around 150 participants attended the event at the Clariant Innovation Center in Frankfurt (Germany) in September 2015. Clariant's sustainability strategy and the commitment to continuous improvement – in close collaboration with its business partners – were the focus of the event. Other key topics of the event were the state of Clariant's sustainability efforts in India and China for supply chain collaboration, for example.
Concrete measures underscore the sustainability commitment
As part of the Clariant Sustainability Dialog, initial measures in the Clariant sustainability roadmap for continuous improvement of the product portfolio were communicated. The measures, which the company has committed to in a first step, include the following points:
to obtain palm oil from sustainable sources, to set a guideline for the procurement of raw materials that avoids deforestation, to ensure the transparency across the entire value chain and to meet the criteria for mass balance certification by the Roundtable on Sustainable Palm Oil (RSPO)
to proactively promote value chain collaboration with customers, suppliers and other parties in order to enhance the sustainability of Clariant and the customers
to replace heavy metal-based pigments in masterbatches and chromium (VI) catalysts in the near future; Clariant underscored its willingness to substitute individual products and product groups that have been identified as critical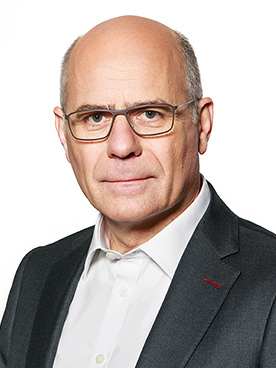 JOACHIM KRÜGER
Head of Corporate Sustainability & Regulatory Affairs
INTERVIEW WITH JOACHIM KRÜGER
EcoTain® has now been transformed from a former initiative of the Business Unit Industrial & Consumer Specialties (BU ICS) to a company-wide best-in-class sustainability label. What is the intention behind this step?
JOACHIM KRÜGER We wanted to provide all our Business Units with a solid, transparent and credible tool, on which to found their marketing activities and enable Clariant to differentiate in the market. For us, sustainability is a very serious matter and our utmost objective is ensuring that our claims for sustainable product offerings are substantiated. Therefore, we support the BUs with a proofed screening tool and aim to facilitate the sustainability efforts of our customers on all levels and through all BUs. The success and positive experience with the EcoTain® label within the BU ICS motivated us to use this approach as the basis for further developing it towards a corporate initiative.
»We aim to facilitate the sustainability efforts of our customers on all levels and throughout all Business Units.«
What challenges did you face in creating the new company-wide EcoTain® approach? What makes it special?
JOACHIM KRÜGER We needed an approach flexible enough to cover products and services, as well as topics ranging from material sourcing to indirect effects in applications. In addition, the »Triple Bottom Line« of sustainability — People, Planet, Performance — had to be covered for sound judgement. Therefore, a comprehensive set of 36 environmental, social and economic criteria was developed in cooperation with the Centre for Sustainable Consumption and Production (CSCP), an internationally renowned, non-profit organization. An important element was the inclusion of representatives from all Clariant Business Units and Corporate Functions as well as the involvement of other key stakeholders, e.g. customers, suppliers, policy makers. With the Portfolio Value Program (PVP), we now have a completely new, transparent and credible system with clearly defined, standardized, company-wide criteria to assess the sustainability of our product portfolio.
And what does the future hold for the EcoTain® label and the Clariant approach to sustainability?
JOACHIM KRÜGER We have currently awarded more than 80 products with the EcoTain® label – and this figure continues to grow. We are determined to keep expanding the number of EcoTain® products and to steer the product portfolio towards increased sustainability and continuous improvement through innovation. Based on the transparent information from the PVP, Clariant will develop a »Sustainability Roadmap«, which will enable us to further drive the integration of sustainability into our processes, our production and our products and solutions.
Increasing importance of renewable raw materials
The use of renewable materials is becoming increasingly important in the chemical industry because of the growing demand from customers and consumers as well as to meet its own sustainability claims. With forward-looking research and innovation efforts as well as through programs with project partners, Clariant is working on identifying, developing and using renewable raw materials. As a result, valuable resources are conserved, energy is saved, waste is avoided and emissions are reduced. Clariant already uses several of such raw materials in production.
Life-cycle thinking at the product level
Sustainable development means the design of harmless and secure products based on sustainably sourced raw materials. A sustainable process is the responsible use of resources and production under safe conditions. Sustainability for customers means the safe and efficient use of innovative products, which are characterized by maximized application properties. Sustainability for the environment includes the ecological integration of these products, which means the reuse, recovery or degradability, and its undetectable impact on biodiversity (diversity of species).
This results in new sustainable products that replace the petrochemical raw materials (from crude oil). Possible applications for this are in the field of adhesives, waxes and derivatives from carbohydrates such as surfactants or emulsifiers.
Fatty acids produced from renewable raw materials and the fatty alcohols and fatty amines derived from them form the basis for developing new stabilizers for plastics. Clariant also develops enzymatic additives for the detergent industry to replace organic substances. In the personal care sector, completely bio-based emulsifiers and surfactants are increasingly designed to meet the client demand for natural and very skin-friendly products.
With new approaches to innovative sugar-based products
Innovation is an important element to enable sustainable value creation. In order to use resources as efficiently as possible and save time and costs in the development process, all innovation projects at Clariant undergo an analysis and planning process – from the initial idea to market readiness. Customers are also involved in this process early-on to determine their needs. There is close exchange with the customers throughout the entire development process. Sustainability aspects of course already play a central role in this phase, both for the customers and for the developers at Clariant.
A good example of this integrated innovation chain approach is the glucamide product platform. The novel sugar-based surfactants can be used in diverse applications in personal care, home care and crop protection. They are also attractive in terms of their price-performance ratio. Very important sustainability and customer aspects were taken into account in their development, such as a high proportion of renewable raw materials. In addition to raw materials made from glucose, glucamides are also made from natural oils that aim to be certified both in the origin as well as in the processing.
Close cooperation across the value chain
Balancing cost efficiency, high product quality, environmental standards, social standards, and a sustainable security of supply is sometimes a challenge in an increasingly globalized value chain. Ever-closer relationships with suppliers and customers provide the opportunity to secure supply chains and create sustainable added value across the value chains.
Clariant for example minimizes risks such as reputational damage or service and supply interruptions with a holistic sustainability strategy, close collaboration and concrete measures and thus continuously improves its supply chain.
Cooperation takes place at all levels. Clariant has launched the initiative »Open Innovation at Clariant« to foster research and development. This initiative was developed in collaboration with the Universities of St. Gallen (Switzerland) and Stanford (USA) to improve the use of knowledge even outside the company because the flow of ideas into the company is often underestimated and therefore a neglected factor in innovation activity. Even large companies may not have as many meaningful ideas arise as in groups that work to an equally intensive degree with the respective topics. The exchange in the spirit of partnership across the value chain is therefore important, not only with customers but also with suppliers and researchers.
Clariant's sustainability strategy is primarily focused on producing energy and material-efficient high-quality and innovative products that also meet the strict social and environmental standards across the entire value chain. Clariant customers can thereby purchase products which have a high added value compared to their competitors, products and they in turn allow increased sustainability performance (see Strategic approach at product level).
FURTHER READING