Successfully Tackle Strategic and Operational Challenges
Dear Shareholders
In 2020, Clariant successfully upheld its profitability despite an exceedingly challenging environment, especially in light of the COVID-19 global pandemic. Our top priorities were, of course, the safety of our employees and business partners and the continuity of our business. Regarding our operations, we have been able to minimize the negative impact – thanks to our very effective crisis management and the high commitment of our employees. Although the COVID-19 pandemic had significant adverse effects on several of Clariant's key end markets, the full-year 2020 results clearly validate our resilient operating model and the success of our strategic focus on the three core specialty Business Areas, Care Chemicals, Catalysis, and Natural Resources.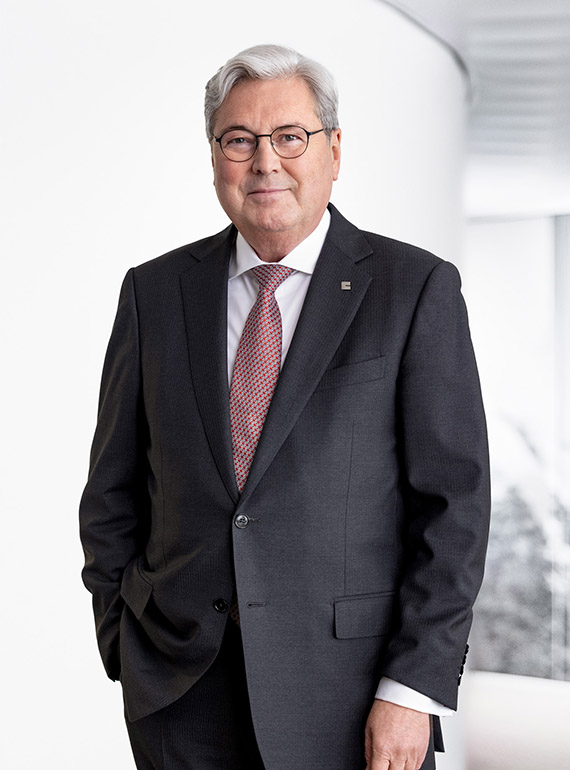 Our continuing operations sales decreased by 5% in local currencies to 3.860 billion Swiss francs. Continuing operations EBITDA reached 578 million Swiss francs, and we almost defended margins despite a weaker top-line development at 15.0%.
These figures also include one-off effects as they reflect the ongoing transformation of Clariant. In July, we completed the sale of our Masterbatches business to Avient (formerly PolyOne). In completing this transaction, we took another significant step towards becoming a pure-play specialty chemicals company. And we have resumed the process of selling our Pigments business, which we will conclude this year.
As a result, Clariant already started to rightsize regional organizations and Service Units in order to avoid remnant cost, thereby reducing complexity and increasing agility. The previously announced efficiency program is in full implementation.
At the same time, we will also further develop our Business Areas Care Chemicals, Catalysis, and Natural Resources – with a distinct focus on customer needs, innovation, and sustainability. Our focused initiatives in these areas are decisive for distinguishing Clariant from the competition and for Clariant's license to operate in the coming years.
From a market perspective, the upcoming year and beyond will be very challenging, and the COVID-19 pandemic will continue to impact the industry – including Clariant. Despite the current economic environment and uncertain outlook, the growth profile of Clariant, with its core high-value specialty portfolio, remains intact. Clariant will continue to focus on mitigating the impact of this pandemic and take the next step towards its mid-term targets by realizing the bulk of the efficiency program savings while continuing to rightsize as well as invest in growth, sustainability, and innovation.
To tackle the strategic and operational challenges, we have an excellent team in place, starting with the new Chief Executive Officer, Conrad Keijzer, who joined Clariant in January 2021. Our Group will benefit greatly from both his international experience and his track record in the specialty chemicals industry. Together with his Executive Committee members, Hans Bohnen, Bernd Hoegemann, and Stephan Lynen, and with the members of the management team and all employees, they will pursue an ambitious agenda for Clariant to meet the high expectations of the financial markets, our customers, employees, and shareholders.
So, overall, the year 2020, in which Clariant celebrated its 25th anniversary, was remarkable in many respects. To give all shareholders a due share in the success of the company, the Board of Directors proposes a distribution of CHF 0.70 per share for the financial years 2019 and 2020 combined, as we had only distributed an extraordinary dividend for 2019.
I would like to thank everyone who was associated with us in 2020. I would like to thank our employees for their tireless efforts this year. And I thank you, dear shareholders, for the very last time, for the trust you have placed in your Clariant. After more than twelve years with the company, I have decided that I will no longer be a candidate for Member of the Board of Directors or for the office of Chairman at the 26th Annual General Meeting in April 2021. I hope you will support Günter von Au, who has been proposed as Chairman, in the same way you supported me.
Sincerely,
Hariolf Kottmann
Chairman of the Board of Directors