The Challenge with Plastics

The Promise

in Chemistry
Scroll for more
Only nine percent of the world's plastic is recycled today.
Worldwide, most plastic eventually ends up in landfills or incinerators. Even worse, about 11 million tons of plastic make their way into the ocean each year. By 2040, that figure might almost triple, unless we find better ways of producing, using, and recycling plastics.
* Source: R. Geyer, J. Jambeck and K. Law (2017), »Production, use, and fate of all plastics ever made,« Science Advances, Vol. 3/7, p. e1700782
Smart chemistry and companies like Clariant offer new ways of improving both the design, use, and the process for recycling plastics. Together with other stakeholders along the plastics value chain, Clariant is developing solutions in support of the transition to a circular plastics economy.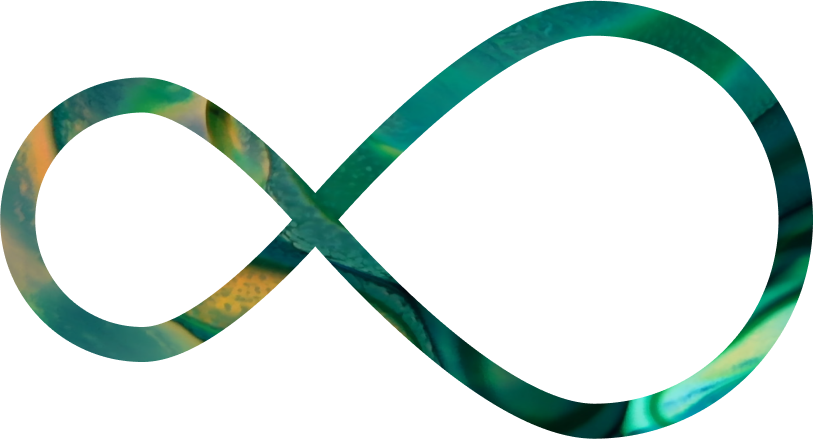 Circular Plastics Chain
EcoCircle — Circular Plastics Excellence
Sustainability is a key strategic pillar for Clariant. Embracing its social and environmental responsibility, the company started its own initiative to support the transition from a single-use plastics value chain to a circular plastics economy. EcoCircle goes beyond Clariant's products. It looks at the entire plastics value chain to identify the most sustainable and viable solutions to close the plastics loop.
Starting with even better plastics
How Clariant helps make plastics more sustainable
Why it matters
Plastics are probably the most versatile material known to mankind. They have helped make our lives safer, more comfortable, and, in many cases, actually more resource-efficient. From surgical gloves to syringes and blister packs, plastics make medicine safe and affordable. Modern plastic food packaging drastically cuts food wastage by keeping products fresh for longer. As a sturdy lightweight material, plastics help save fuel or battery life in today's cars and other modes of transport. It is no wonder that plastics are everywhere, and they are here to stay. However, there is no debate that the sustainability of single-use plastics are one of Earth's most pressing environmental problems. To fix it, we need to reduce and reuse as much plastic waste as possible.
Around the world, over 350 million tons of plastics are produced each year. Their production accounts for about four percent of the world's annual oil and gas consumption. However, roughly 40 percent of all plastic is used in packaging, most of which is used only once and for a very short time. Recycling more packaging material and making plastic production itself more efficient could dramatically reduce the impact our dependency on plastic has on the planet. The good news is that innovations in chemistry can help. For example, new catalysts cut energy consumption and emissions while improving the properties of some of the most widely used plastics. Ditching fossil fuels for renewable resources makes plastics more sustainable.
Worldwide production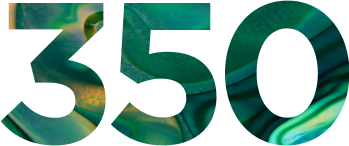 million tons of plastics are produced each year
Catalysts for safer and more efficient plastics
Felicitas Cokoja
Product Manager for Polyolefins, Business Unit Catalysts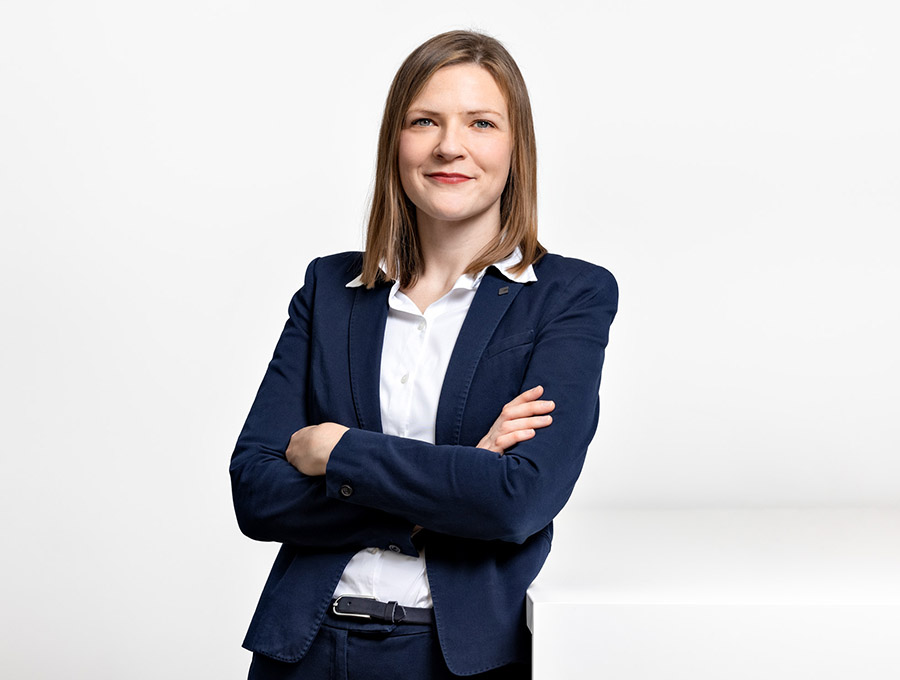 »I believe that instead of ditching plastics, we need to make them better,« says Felicitas Cokoja. »That is what we strive for.« Cokoja is a product manager for polyolefins at Clariant's Business Unit Catalysts on the team making the company's latest push for better plastics. It comes in the form of a phthalate-free olefin polymerization catalyst called PolyMax® 600. Clariant spent close to six years developing this new generation of the catalysts commonly used to produce polypropylene (PP), one of the world's most ubiquitous plastics. PP is found in anything from bottle caps to automobile parts. »The industry was desperate for a catalyst that eliminates phthalates in PP while still keeping its characteristics,« Cokoja explains.
Business Area Catalysis
As some phthalates are suspected of having adverse health effects, they are being phased out in one industry after another. PolyMax® 600 is the first catalysts of its kind from Clariant to have no phthalates at all. It even improves both production efficiency and durability of the resulting plastic. As Cokoja explains, »It goes to show, we can still make plastics safer, better, more efficient, and more sustainable.«
»Instead of ditching plastics, we need to make them better.«
Switching to bio-based materials
Manuel Mueller
Head of Market Segment Plastics, Business Unit Additives
»Taking bio-based plastics mainstream can be very beneficial for the industry,« says Manuel Mueller, global market segment leader for surface solutions at Clariant's Business Unit Additives. »These materials may help cut our dependency on fossil oil and gas.« Clariant's Business Unit Additives helps customers achieve this goal by providing additives that level the playing field between bio-based and conventional plastics.
One recent example is Floreon, a British formulator of bio-based plastics. »We worked with Floreon to make their proprietary plant-based polylactic acid (PLA)-containing formulations as easy and reliable to process as any fossil competitor.« Floreon's PLA is recyclable and mechanically tougher than traditional PLA. Thanks to Clariant's additives, it also delivers energy savings in processing. »For example, we can help adjust the melted polymer's viscosity, which enables the processing of the PLA blend at lower temperature,« Mueller explains.
»Taking bio-based plastics mainstream can be very beneficial for the industry.«
Most importantly, Clariant's innovative, bio-based additives marketed as Licocare® RBW Vita are themselves made from renewable feedstocks. They are made from crude rice bran wax, a non-food-competing byproduct of rice oil production. »Licocare® RBW Vita additives are sustainable, bio-based, and high-performing, which makes them a natural choice for a company like Floreon,« Mueller explains. »It also performs extremely well in improving process efficiency and surface properties of end products, which is why it's already making a splash even with producers of conventional plastics.«
Improving methods of mechanical recycling
How Clariant helps make today's recycling more efficient
Why it matters
Plastic recycling has come a long way. Long gone are the days when plastic packaging could only be downcycled into low-cost building material. This is because special additives, many of them developed by Clariant, have helped improve the mechanical and chemical properties of recycled plastics. Which is good news. In order to close the loop for plastics, we need to find ways of reusing more material. Working closely with materials and packaging manufacturers, as well as recyclers, Clariant has advanced the industry's knowledge of what works and why. For example, stabilizing additives such as AddWorks® PKG 906 Circle help cut waste at the source, by allowing packaging manufacturers to reuse plastic scraps in their production.
Clariant's own Competence Center Analytical Sciences (CCA) in Frankfurt, Germany, has meanwhile become an authority on the impact specific processes, additives, or all kinds of contaminants within a waste stream may have on the resulting plastic. CCA's advice and analyses are increasingly sought after both within Clariant's own Business Units and by companies along the entire plastics value chain.
Analytical Sciences
Overview of recycling methods
Overview of recycling methods

Mechanical Recycling

Almost all plastic waste that is collected and sorted today is recycled with mechanical recycling. Yet challenges around sustainable polymer types, purity and performance of the recycled polymer remain.

Overview of recycling methods

Chemical Recycling

Breaking down the molecular structure of polymers yields the chemical building blocks for new plastics and other chemical products. There are three main methods that are being explored.
Advancing new methods of chemical recycling
Where Clariant helps open up new avenues for recycling
Why it matters
While mechanical recycling, which melts plastics but leaves their polymer structure mostly intact, has improved in recent years, there are still limitations. Firstly, any impurities in the raw material can still make it unfit for certain uses. A further limitation comes with the damage every reprocessing cycle does to the molecular structure. It means that most plastics can only be recycled up to five times. So-called chemical recycling, which breaks down the polymer structure into more basic chemical components, may help solve these issues. There are three avenues of research – and Clariant is involved in all of them.
Depolymerization is a form of chemical recycling that uses solvents and other substances to break up the plastic's polymer chains into their chemical building blocks. This method is being tested for plastic packaging waste, e.g., from polystyrene. Clariant has process aids that help to purify the necessary solvents, which is an important step to maintain the solvent in the recycling process loop and in line with sustainable and responsible production.
Pyrolysis is the art of using high temperatures to convert plastic waste into so-called pyrolysis oil, a product very similar to crude oil. Many in the industry see it as a way of recycling mixed streams of plastic waste back into an extraordinarily versatile raw material. Pyrolysis oil could be used to produce almost any new chemical or plastic product, in much the same way as crude oil. So far, the method is still in development. Clariant's Business Unit Functional Minerals may hold the key to its future.
Gasification takes plastic waste even further back along the value chain. The process breaks down the complex polymer into a gaseous mix of relatively simple molecules. Its main components are hydrogen and carbon monoxide – a mixture commonly known as syngas or synthetic gas. Syngas is a common feedstock for a wide range of industrial chemicals and precursors to many plastics. Clariant's process development unit works on new and exceptionally efficient methods of gasification.
Limitations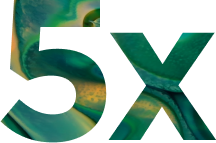 most plastics can only be recycled up to five times
Decontaminating pyrolysis oil
Nina Karpynec
Global Head of Innovation & Sustainability, Business Unit Functional Minerals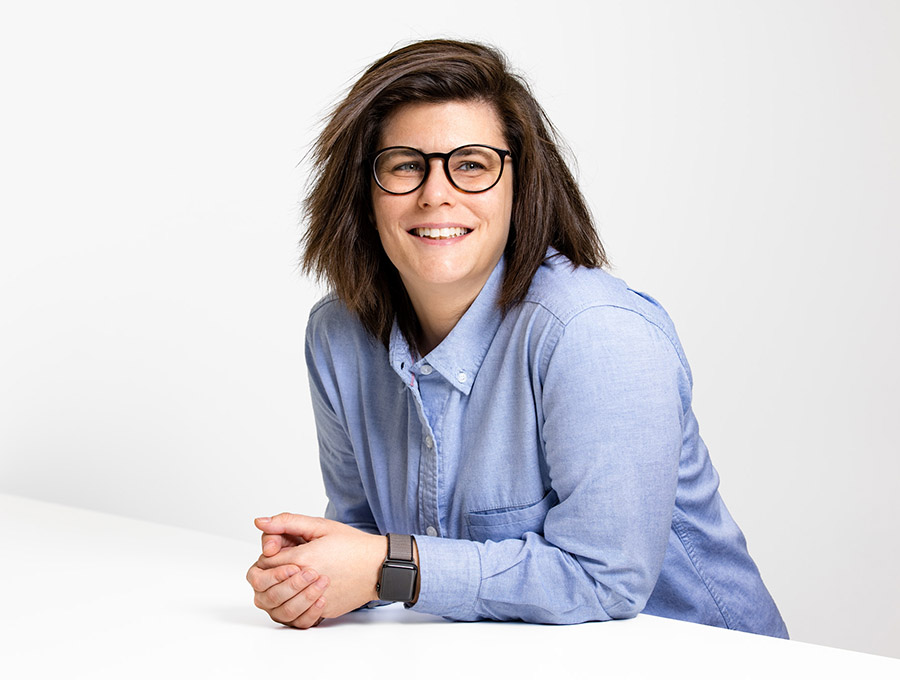 »Removing contaminants out of different feedstock is just what we do,« says Nina Karpynec, Global Head of Innovation & Sustainability at Clariant's Functional Minerals business. Functional Minerals uses special process additives to reliably and efficiently rid liquids of all kinds of contaminants. Pyrolysis oils that are retrieved from waste plastic are a natural contender for this. As Karpynec explains, »To make them cracker-compatible and essentially restart the chemical production chain, you need to clean them up first.« As a method of chemical recycling, pyrolysis can complement mechanical recycling because it allows for the use of a wider range of waste streams that otherwise would be landfilled or incinerated.
»We are working on the varying needs of our customers case by case utilizing the different expertise of a specialty chemical company.«
However, pyrolysis oils vary in their composition depending on the waste stream and technology used. It is crucial to deal with these differences effectively and reliably. PVC or polyvinyl chloride is one example. »It introduces chlorine into the mix, which causes corrosion during further refining,« says Karpynec.
Luckily, Clariant has decades of experience in dealing with different kinds of contaminants producing catalysts and other process additives, but also plastic additives. »In fact, we are currently working with roughly 20 leads of the industry, including technology providers as well as oil and gas, chemical and engineering companies. With a small but agile cross-functional and cross-BU team, we are working on the varying needs of our customers case by case, utilizing the diverse expertise of a specialty chemical company to solve their specific impurity challenges and make closing the loop even for mixed plastics waste an achievable goal.«
Paving the way for plasma gasification
Olaf Wachsen
Head of Group Process Technology, Group Operational Excellence
»Breaking down plastic waste into syngas has great potential,« says Olaf Wachsen, Clariant's Head of Group Process Technology. »With syngas being a very versatile and important feedstock for the chemical industry, gasification opens up entirely new avenues for plastic recycling.« Wachsen's department is working on a new plasma gasification procedure that produces syngas from different waste types, including biomass, plastics, and industrial waste. »Being able to employ such a wide range of inputs makes plasma gasification especially suitable for recycling mixed plastic waste streams that pose the biggest challenge to conventional recycling methods,« Wachsen explains.
While mechanical recycling and even some methods of chemical recycling struggle with contaminants and certain polymers, plasma gasification comes closest to a one-size-fits-all approach. The energy needed for the required high temperatures can be achieved by using low carbon-emitting renewable electrical energy. The process yields particularly pure syngas, which has efficiency benefits down the line. »We are still at an early stage in development,« says Wachsen. »But it already seems that for the future circular economy, plasma gasification is an important piece of the puzzle.«
Deepening collaboration along the value chain
How Clariant and its partners are helping to close the loop together
Why it matters
Neither a single innovation nor one company on its own will ever solve the global plastics challenge. Connecting people, ideas, and stakeholders along the entire value chain is crucial. Closing the loop for plastics requires teamwork across different industries. Recycling starts with the design of a product. Choosing the right form, materials, additives, and manufacturing processes helps further down the value chain. It makes it easier to sort and recycle plastic waste streams. At the same time, recyclers crucially need to understand what brand owners and product designers expect from plastic materials. It is not just plastic molecules that need to move in a loop, but also ideas and innovations.
This is why Clariant is engaged in several cross-industry initiatives and associations. The company is one of the founding members of the Alliance to End Plastic Waste (AEPW). This non-profit organization aims to minimize plastic pollution through innovation, education, cleanup, and infrastructure. Clariant is a member of the Circular Economy Initiative Deutschland (CEID). It connects economic, scientific, and societal stakeholders.
3 questions
Bettina Siggelkow
EcoCircle Program Manager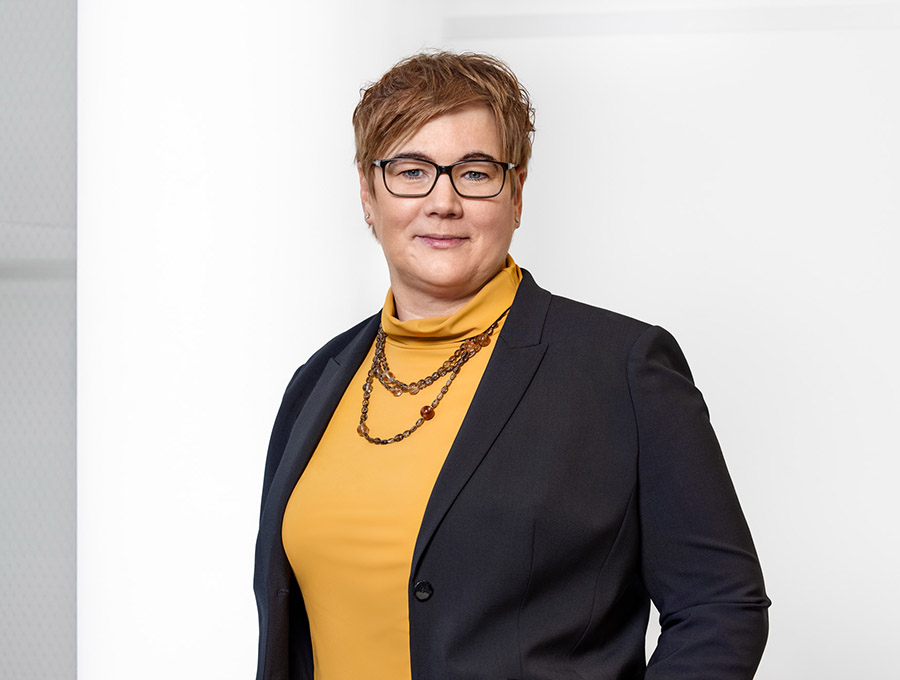 Bettina, where do you see the plastics industry and chemical suppliers like Clariant on the way towards a circular plastics economy?

Make no mistake, closing the loop on single-use plastics is a marathon, not a sprint. And it will take a concerted effort across many different industries. But what we already see is that more and more players along the plastics value chain are eager to work together – and with us. That was the hope when we initiated EcoCircle and, just one year on, our initiative has made a name for itself in the industry. It earned us the 2020 China GoldenBee CSR award, which shows you the international reach it already has.

With the recent divestment of its Masterbatches business, how much impact does Clariant still have in the plastics industry?

Obviously, our exposure to the plastics industry has decreased. However, Clariant still has four Business Units that are providing crucial solutions to address the challenges of a circular plastics economy. Our innovations on water-free formulations in home and personal care support the overall reduction of packaging, and our additives support their design for circularity. And our contributions in pyrolysis and gasification show how broad our involvement actually is. Using new feedstocks, improving the performance of post-consumer resins or bio-based materials, innovating in mechanical and chemical recycling – our development partners rely on our products, as well as our know-how in processes, more than ever.

Has EcoCircle changed Clariant itself, and do you hope to change others as well?

The answer is a resounding »yes« to both of those questions. Given how regulators and markets are gravitating towards circular business models, Clariant as a company needs to fully commit to this transition. And we have the power to help drive it forward in others. We are proud to co-write circularity roadmaps in international industry initiatives, and we're part of some truly groundbreaking cross-industry development projects. As I said, we are in this for the long run.