To ensure sustainable
management, all details of the
value creation phases must
be taken into account. The
Sustainability Report for
2016 addresses a central
question: What can Clariant
as a specialty chemicals
company contribute to the
future? Responsibility must
guide every action. And
aspects related to the three
dimensions performance,
people, and planet have to be
considered in a holistic and
comprehensive approach.
With a focus on sustainable innovation, integrated life cycle considerations, and a robust product portfolio, Clariant vigorously embraces its production and performance.
Clariant's foundation for success is its team of ambitious, diverse, and dedicated people. More than any other factor, close collaboration drives Clariant's achievements.
Clariant aims to incrementally increase chemical yield while lowering energy and water consumption, and other environmental impacts. Using less raw material, consuming less energy, and reducing emissions and waste are essential to reach its 2025 environmental targets.
more
Products
> 140
products awarded with the EcoTain® label for their sustainability excellence
Sustainability criteria
36
criteria grouped in six categories are considered in the Portfolio Value Program (PVP) to screen the product portfolio for sustainability
Scientific Collaborations
125
active collaboration projects with universities research institutes, and external partners
EBITDA Margin
15.2%
before exceptional items
Total training hours
201884
PROPORTION OF WOMEN OF CLARIANT WORKFORCE (GENERAL STAFF)
22%
WATER USED
11.7
m
3
per t produced goods, corresponding to –28% since 2013
WASTE
147
thousand t of hazardous and non-hazardous waste
Total energy consumption
2950
in m kWh
Greenhouse gas emissions
218
(scope 1 & 2 CO
2
equivalents)
in kg/t production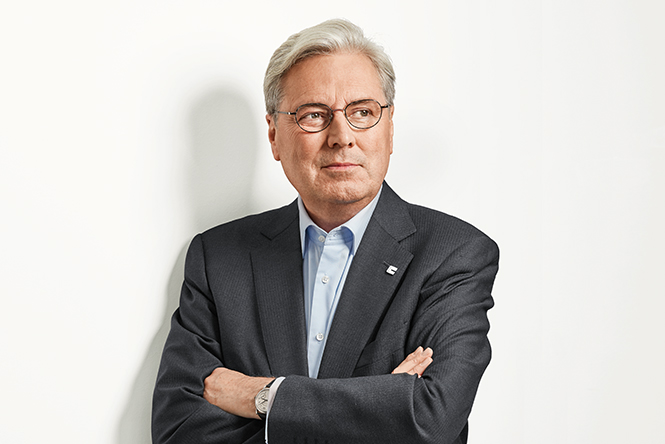 Interview
with Hariolf Kottmann
»Our commitment to providing sustainable solutions is appreciated and recognized in the market.«
more
In the series »In my real life,« six Clariant employees from Europe share their views on sustainability by answering the question: »What does sustainability mean for my professional life and in my daily routine?«
more
Discover Value
Sustainability Stories