A forest full of possibilities
The trainees of today could very well be the company's important employees and decision-makers of tomorrow. From the beginning and along the way, they should be ­familiarized with their options and the culture of their company, for example, with the help of a motivational camp led by an Olympic champion.
PHOTOGRAPHY Jo Röttger
TEXT Bertram Job
One thing is clear in the minds of the participants as the bus drops them off at their destination on Monday morning: they can kiss ­urban living good-bye. There is not even a stable internet connection – only trees as far as the eye can see. A handful of rustic houses and a large building with a common room and kitchen will be the center of the ­action for the next few days. It's hard to believe that such a transition can happen so quickly. A one-and-a-half-hour bus ride from Frankfurt-Höchst suddenly brings you to a completely different world.
Normally, seminars for managers looking for new inspiration and motivation in their jobs begin this way. However, the 32 young people who arrive in the Hunsrück today have only begun their careers just over a year ago. They are Clariant trainees in the Höchst Industrial Park, who are now about to explore something ­other than dry academic textbook material at the Soonwald Forest Experience Center. The material covered will include different perspectives on issues that will impact their ways of thinking and their influence on the company – from the many facets of teamwork and how one presents oneself and organizes one's environment to the vision of sustainability.
»Recognize your strengths« is the motto of the motivational camp. The camp begins when Christian Schenk, a nearly six-and-a-half-foot-tall hulk of a man, suddenly appears before the participants. In a friendly tone, he provides an overview of the event and describes the planned modules. They will include presentations and talks (»How Healthy Is Our Forest«), a potential analysis using personality profiles, information on preparing for tests, communication training, team-building exercises, as well as sports and recreational activities. The activities move along quickly from 9:00 a.m. until 8:30 p.m., leaving no opportunity for anyone to get bored.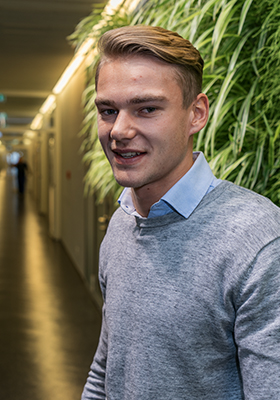 NICK RÜCKER

Industrial manager in training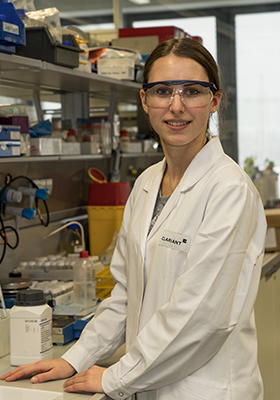 It spreads quickly that Christian Schenk has worked hard for his physical achievements. He was a decathlete for a while and even earned an Olympic gold for the GDR. But that is only a side note now. In his ­current position, it is more important to him that his years as an athlete represent values that make achievements possible in the first place, such as will, discipline, ­commitment, and perseverance. The 52-year-old is convinced that this kind of mind-set can be »a beautiful thing to impart« to young employees of a company. Ultimately, this is the distinguishing feature of the events that his agency has offered for over eight years to individuals starting out in their studies or in their professional ­careers.
»The opportunity lies in allowing young people to encounter something new,« says Schenk – himself an ambassador of SOS Children's Villages – between two modules to a smaller group. »We are creating a metaphorical bouquet of flowers here. Everyone can take something out of it for themselves. How someone assesses what they take depends on how they've been socialized and their intelligence...«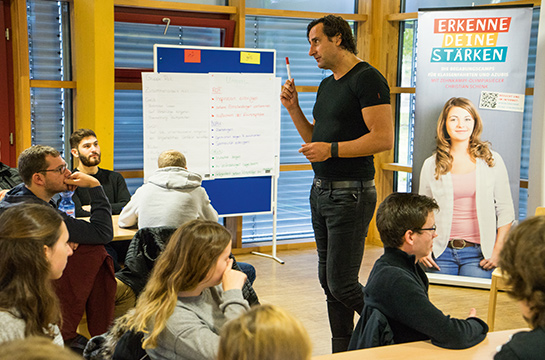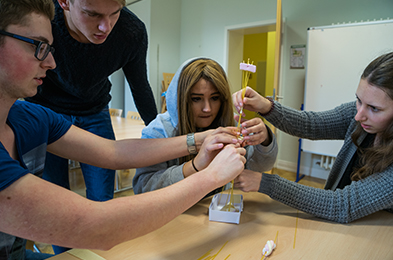 With a casual style, the teacher and his two employees come a long way in accommodating the wishes and needs of their young audience, but they don't try to win their favor by pretending to be like them. In this manner, they are able to foster an atmosphere of mutual acceptance. Nick Rücker, an industrial manager in training, quickly changes his mind regarding the value of the event. Before the camp, he occasionally thought that his time could be used differently. »But once you're here, you realize there might be something you can get out of this,« he explains.
And the passionate county league soccer player from the Main-Taunus area is not even referring to the trip to the Mainz 05 German soccer club, where a junior coach is giving a talk on optimal training and true spirit. Instead, he is referring to the practical tips on how to better focus one's efforts when preparing for the final examination. (»Passing is all in your head.«) Or he is referring to the potential analysis using personality profiles, which will be discussed on Tuesday. And yes, even the challenges related to teamwork that he must successfully deal with on Wednesday with Klaudia, ­Vanessa, and Christian – building the highest possible freestanding sculpture out of spaghetti and marshmallows, moving matches to create new geometric figures, and so forth. »You have to get involved,« says Nick, »otherwise you'll just be left out. And this is good for breaking the ice.«
»The company is showing us that it values trainees, and that it is also interested in our continued growth after the training.«

Christian Schwarz

Chemical laboratory assistant in a dual study program
His friend and soccer buddy, Christian Schwarz, a chemical laboratory assistant in a dual study program, thinks it's very important to take an in-depth look at sustainability. »This will certainly help us in the future,« Christian explains. He also describes the encouragement he feels from sensing »that the company also wants to convey something to us with the training. They're showing us that they value trainees, and that they are also interested in our continued growth even after the training.«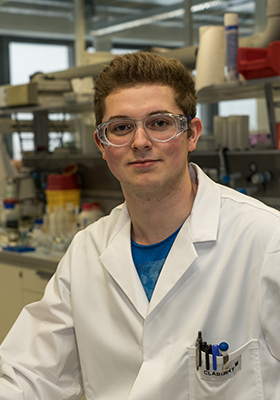 CHRISTIAN SCHWARZ

Chemical laboratory assistant in a dual study program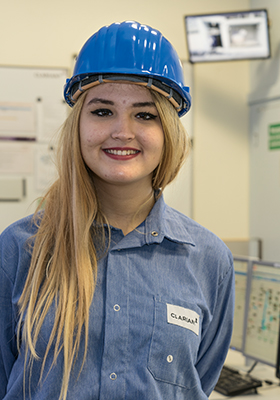 Beate Georg couldn't have expressed the deeper purpose of the camp more clearly. As the training coordinator, she wants to have this very effect on the 109 trainees at the site in Höchst. »They should not feel left out or alone, and they should get an initial feel for the type of company they work for.« Hence the traditional four-day introductory trip that Nick, Christian, and the other participants took to Cologne in their first year. And now, one year later, this second four-day event has been added for the first time, with the hope that it will reinforce the supporting role of the company through a second motivational section.
There is also a sustainable strategy behind it. ­Today's trainees are the company's valuable decision-makers of tomorrow. In this respect, it is in the employer's best interest to offer support along the way. Throughout Germany, there are about 30% of trainees who »don't stay the course,« Schenk points out, referring to the rate of individuals who don't complete their training program. At Clariant in Höchst, the rate tends towards zero. In addition, there are those who do not feel integrated. They turn their backs on their ­companies soon after their final examination and take their valuable potential with them. These are serious losses on everybody's part.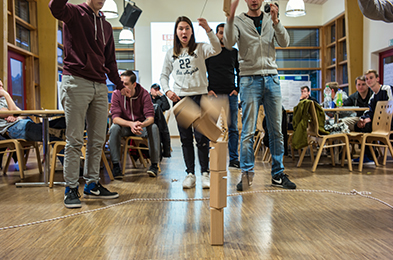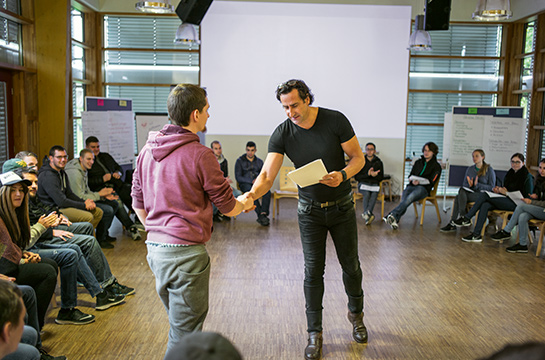 Thus, it is better to invest early, Beate Georg explains, who has positioned herself as a fly on the wall in the common room of the Soonwald Forest Experience Center for a few days. Likewise, Hermann Stoelzel, among others a long-serving member of the works council, has his eye on the trainees. The two veterans are both amazed at how punctual and focused the young colleagues are while completing the camp's entire program. They also listen carefully as a feedback session after Schenk's lecture on self-presentation and communication concludes the last day.
At the end of the event, only details and specific content are critically evaluated by the group. The purpose of the whole program is crystal clear to everyone. The event is even given an A for participant satisfaction. This means that the Olympic champion Schenk and his colleagues have also passed the test. Vanessa Hahn, an aspiring laboratory chemist, was not overly enthusiastic about the trip to Mainz 05. »I couldn't see much benefit in it,« she said. The potential analysis and the material on sustainability offered her so much more. The latter was »perhaps a way of showing us where we can focus our efforts a little bit more,« Klaudia Misetic explained, who is training to be a chemical technician. »This is an issue that concerns all of us to a certain extent,« she adds.
The valuable feedback will help Schenk and his team to fine-tune future programs. For Beate Georg, the feedback straight from the mouths of the participants is encouragement to continue supporting the trainees. In light of this, it has already been decided that the introductory trip for the first year of training will now be extended to five days.